Join the Fun with Recreational Gymnastics at Forever Gymnastics
Comprehensive Gymnastics for 6-Year-Olds and Up
Transforming Lives through Gymnastics!
At Forever Gymnastics, located in the heart of Irving, Texas, we're excited to bring to you our recreational program in gymnastics for 6-year-olds and up. This program offers a plethora of opportunities for your child to develop physically, mentally, and socially - all through the power of gymnastics.
As a local, family-owned gymnastics facility, we make it our mission to offer a nurturing and welcoming atmosphere that allows children to be at ease and confident. We believe that small class sizes and personalized attention are key to fostering growth. Our dedicated coaches, with years of experience, are able to concentrate on each gymnast's unique needs, facilitating growth at their individual pace.

What's the difference between our gymnastics classes across the ages? Gymnastics for 6-year-olds introduces children to forward rolls, backward rolls, and cartwheels. Gymnasts learn basic moves that will become the foundation of their gymnastics abilities.
We're proud to cater to children across a wide spectrum of skill levels, from those taking their first tumbling steps to advanced athletes looking to perfect their routine. Experience the transformation of gymnastics at Forever Gymnastics - where your child's growth and excellence take center stage!
Skill Development
Engaging and Skill-Building 6-Year-Old Gymnastics Program
At Forever Gymnastics in Irving, Texas, we offer a recreational program in gymnastics for 6-year-olds and up that is designed to improve strength, flexibility, coordination, and overall fitness while having fun!
Our experienced coaches work on skills and levels taught by United States of America Gymnastics (USAG) and Texas Amateur Athletic Federation (TAAF), ensuring that your child is receiving top-notch instruction. Our program includes progressive skill development on Women's Olympic gymnastics events (Vault, Uneven Bars, Balance Beam, and Floor Exercise).
This comprehensive approach helps children develop lifelong fitness habits and achieve their goals while building confidence and discipline. Come join us at Forever Gymnastics and experience the benefits of gymnastics in Irving, Texas!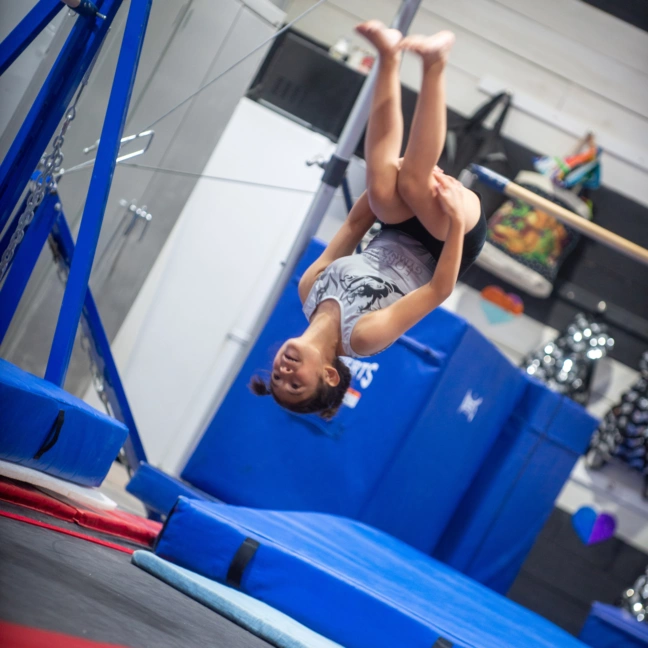 What blows my mind is their dedication to each and every kids who is in their program. You can see they enjoy what they are doing and communicate with me about her progress and what she needs to work on after each class.
Helen C.
The best in gymnastics! My daughter has been attending Forever Gymnastics for almost a year now and I honestly have nothing but great things to say about the staff and the environment.
Nora C.
My daughter loves it. We started a few days after her 4th birthday. She has improved so much. The owners are amazing! You can tell they love what they do. Highly recommend!
Ana R.
Class Schedule
| Classes | Monday | Tuesday | Wednesday | Thursday | Friday |
| --- | --- | --- | --- | --- | --- |
| Beginner Gymnastics | 5:30, 6:30, 7:30 | 4:30, 5:30, 6:30 | 5:30, 6:30, 7:30 | 4:30, 5:30, 6:30 | |
| Intermediate Gymnastics | Call for Info | Call for Info | Call for Info | Call for Info | |
Tuition
| Plan | 2 Days a Week |
| --- | --- |
| Monthly | $189 |
Get Started Today!
Are you looking for a fun and challenging way to keep your 6-9 year old active and healthy? Look no further than Forever Gymnastics in Irving, Texas! With small class sizes and personalized attention from our experienced coaches, your child will have the opportunity to progress at their own pace and reach their full potential. Sign up today and watch your child thrive in our exciting and rewarding gymnastics program!